There's a lot you got to think when applying for a job. You could be spending precious hours from your day just to match those job descriptions by designing your resume and preparing a cover letter to fit the relevant job application requirements. Once you upload your resume to an employer application portal, you are then directed to a page which requires you to fill up all your resume details again. It's a known fact that almost everyone applying for employment is annoyed and irritated about, but you're not alone. The image below started to trigger all around social media like Twitter and people have just begun to reason it out: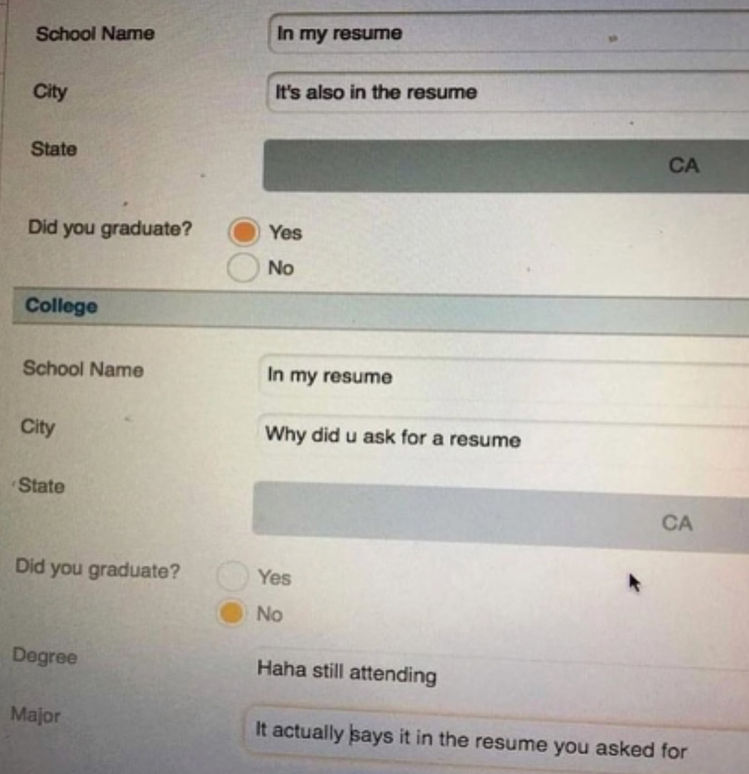 This image is attracting millions of people worldwide and comments gushing in with sentences like 'I was thinking of the same thing' this is just an example of an irritated candidate. All in all, did you really try to understand why these online applications require you to fill up these details once again?
It's all about the (applicant tracking system) known as the ATS. This is a software mainly used by employers and recruiters to scan, collect and rank the applicants according to their resume details. The ATS will be tracking down particular keywords just to be sure that the applicant is suitable for an in-person interview. This enables the recruiter to have a fast and smooth flow of checking applicants.
However, one may think about what those little boxes you got to fill in have to do with the ATS?
It's all because the ATS is unable to read the relevant information in your specific resume since the format or any other specification did not match. There is also a chance that a certain resume is seen as a picture and 15% of ATS Systems cannot read PDF's.
The moment your resume becomes ATS friendly or compatible, applying for jobs starts to become quite easy. Rather than spending time answering several questions that are already answered in your resume, all you have to do is to double check the fields by making sure all details are pulled accurately. Due to most actions taking place behind the scenes, the ATS requires applicants to submit a multitude of information in addition to uploading your resume so; applicants have a higher chance to contending for an open position.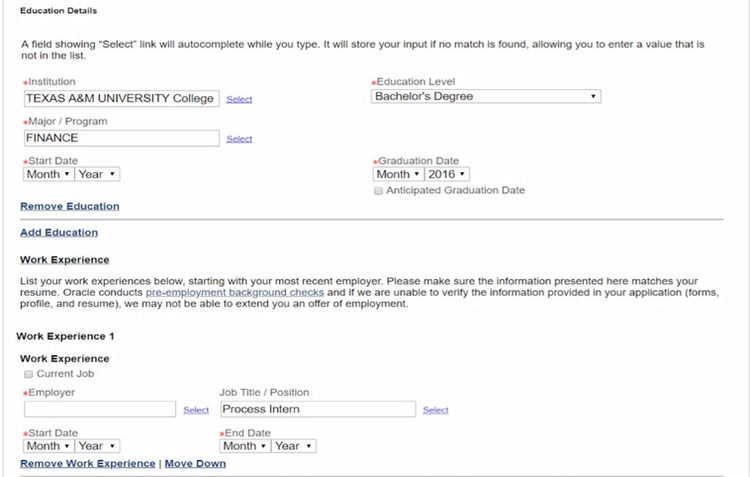 If you're not sure whether your resume is ATS compatible or even unsure how to prepare it to be ATS friendly, all you must do is seek support from The Job Helpers who help you find that dream job.