There are hundreds of job boards on the internet, but the best job search sites have a certain advantage. They have tools that are easy to use that allow you to find job openings based on the type of job you're looking for based on your location, number of years of experience, salary requirement, etc.
Websites such as Indeed.com will allow you to search jobs, company sites, and other sources of job postings. Some of the best job boards are traditional job boards, like Monster, Dice, and CareerBuilder. Also, you can even search directly on Google to find local job opportunities. Some sites focus on certain types of positions, or they will match you directly with the employer. During your job search, it is worth incorporating these site into the mix because not all companies will list their open opportunities on the most popular sites, even though it may seem that way.
One thing to keep in mind is not to limit yourself to just one job board, because each site will only list job openings from a selected group of websites or employers. A good example of this is LinkUp.com, which only lists job openings directly from company websites, while US.jobs has verified nationwide postings directly from employers. Job search engines like Indeed.com and SimplyHired.com pull listings from many different sources.
Also, each site has a different set of search options you can utilize to include certain types of jobs in the search results. Try out a few sites to see which works best for you.
Here is our list of top 5 job search sites: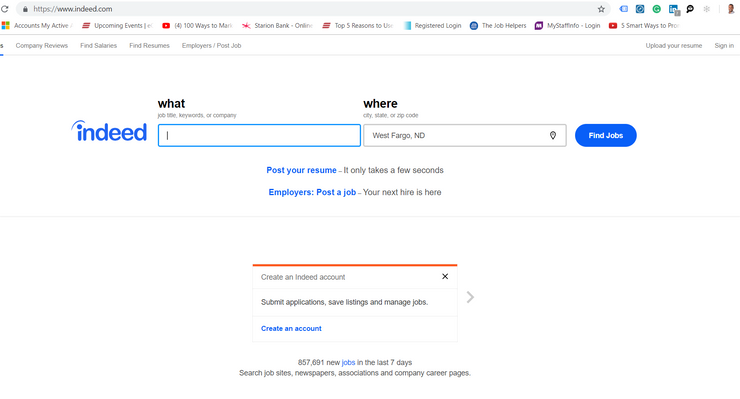 Indeed is our top choice and it's one of the most popular job sites online. The job search engine mines thousands of jobs from the company hiring pages and some employers do post openings directly.
To begin with Indeed, type in a job title and location the upload a resume and register for a single-click apply. You can also get notified when new jobs appear that match the saved job search results.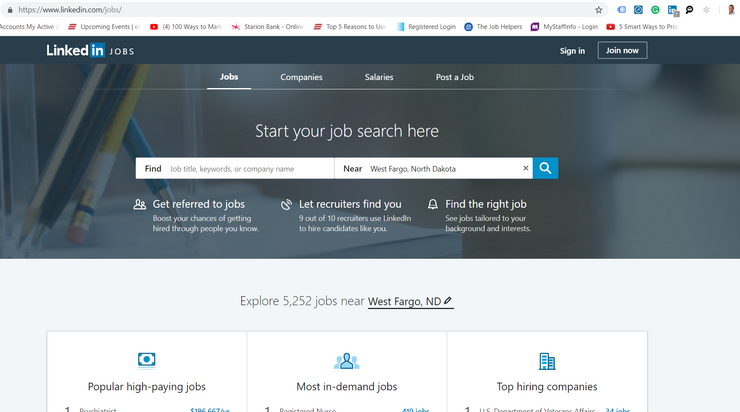 87% of all hiring happens on LinkedIn, so it is one of the best job search websites with a couple of key functions. The first is the networking aspect which can put a job seeker in the driver's seat by getting connected to the right audience. Second is it can be used as a resource to find key influencers who can help you get referred to the company as a potential candidate.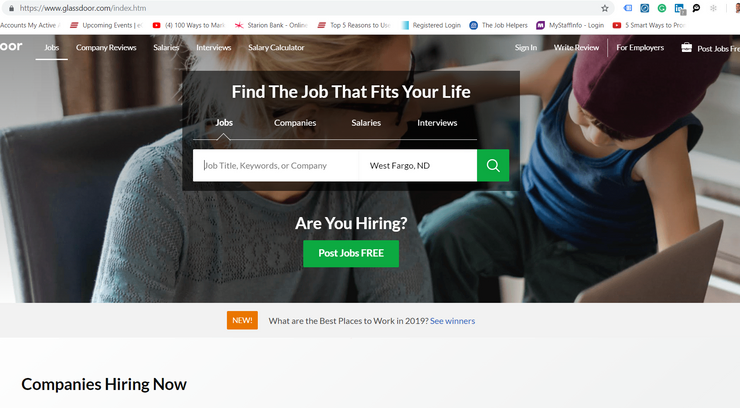 If you thought Glassdoor is a website to compare salaries that's only partially true. It's also one of the best job search engines around as it combines both job searching and pay information which can be a handy tool during a job search. Plus, it has a great interface that is interactive to receive notifications, so no opportunity is lost in the process.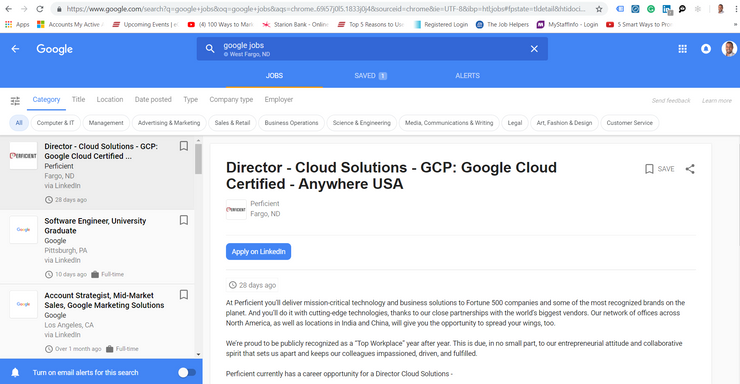 Google is one of the newest additions to the line, and it's one of the best job sites that bring AI to the mix. To use Google during your job search, perform a quick Google search for a job title + "job." Google gives you a list of matching openings near you, and you can also refine locations and other details.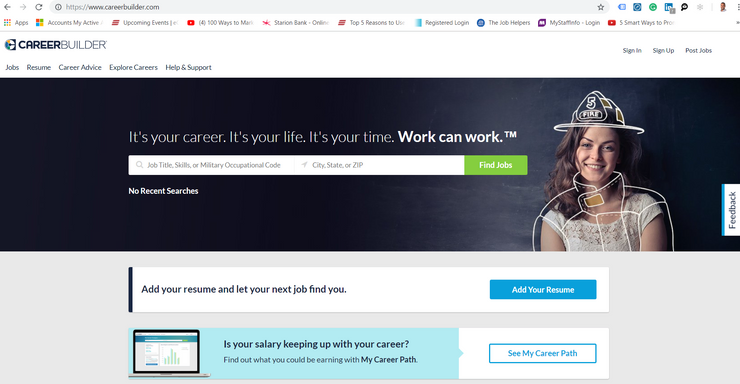 CareerBuilder is one of the best job search sites we recommend because it can match jobs to your resume keywords. It's popular "Hire Insider" tool provides you with a detailed report of how you compete with other applicants and the Career Tests can help assess your job search strategy.
Other Job Search Sites:
6. ZipRecruiter
7. Monster
8. SimplyHired
9. Snag (Formerly Snagajob)
10. LinkUp
11. Craigslist
12. US.jobs
13 Robert Half
14. Job.com
15. USAjobs.gov
What's the Best Way to Find a Job Online?
You can search and apply for jobs on local and national job boards, network on LinkedIn, and browse through career pages of company Twitter accounts to find opportunities. However, the fastest method to find employment is with our help, because our expertise of helping 1,500+ job seekers can guide you through all the necessary steps to find employment in weeks. Check out how we can help you by clicking here or read our client success stories by clicking this link to learn how we can articulate what makes you uniquely valuable to your future employer.