DID YOU KNOW?
If your LinkedIn profile has graphics, you will get 21x more views than without!
So, here's a crash course on when, how, and why you should optimize the graphics on your LinkedIn profile.
When?
It should be RIGHT NOW!
With 830 million people using LinkedIn to search for jobs each week and 6 jobseekers getting hired through LinkedIn every minute, there is absolutely no room for users to compromise the quality of their profile. Therefore, we recommend you get started right away!
How?
The LinkedIn cover image/ banner is located across the top of your page. This is a prime LinkedIn real estate designed to grab the attention of anyone viewing your profile.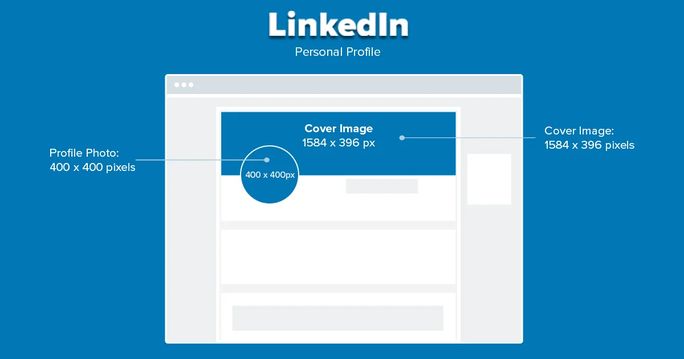 To access the banner image, go to your Profile >> Edit Profile and click on Add a background photo. If you already have a background photo, then hover over it and click Edit Background.
There are several free online tools you can use to create your customized banner, a few of our favourites being:
It is easy to get carried away or confused when designing your own LinkedIn banner/cover image. You may feel like the options are endless and be unsure where to start. So, here are some pointers to help you stay within the framework and meet the brief.
Stay on brand. Treat your cover image as a company billboard.
Remember, LinkedIn is a professional networking site. Therefore, It is important to include an image that is related to your personal brand and what you do.
For example, posting your favourite photo of your pets will be adorable and get a lot of traction on other social media sites, but it might not be relevant to the professional reputation you want to establish or the ideal job you want to land.
Have contact information and crucial information prominently displayed. It's a prime area to reaffirm your values, abilities, or brand, and it makes it easy for clients, recruiters and hiring managers to contact you.
Keep it simple. Don't overdo it. Make sure the message you want to communicate reaches the target audience at first glance and does not get lost in the clutter.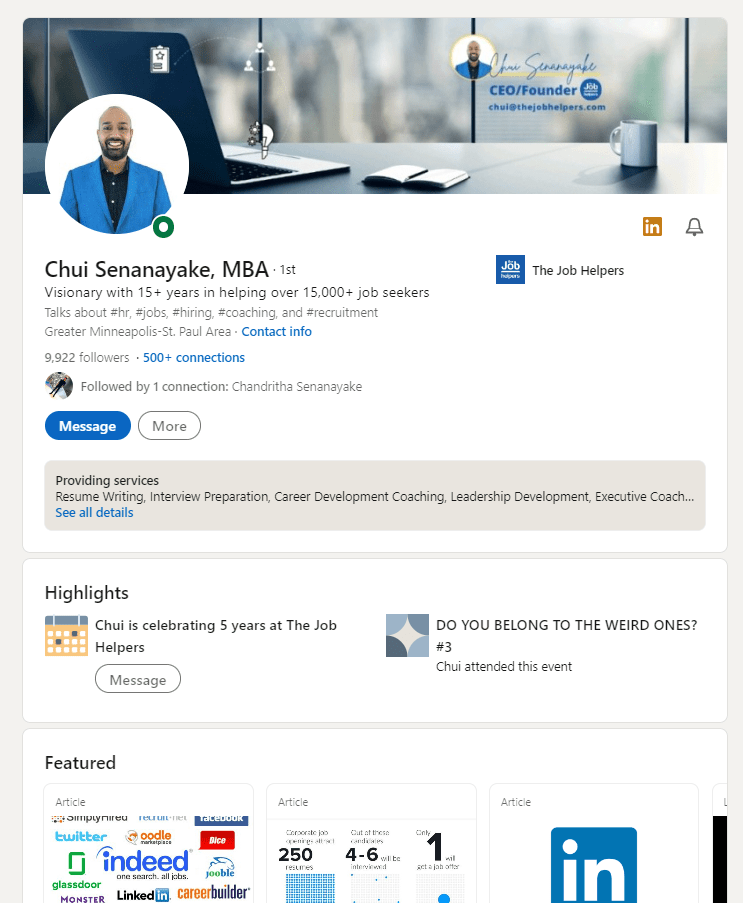 Why?
To simply state, optimizing the visual aspects of your LinkedIn profile, will ensure you create a cohesive personal brand, boost visibility, and attract new connections or work opportunities.
Do you need help nailing your LinkedIn banner or creating a consistent brand image?
As professional LinkedIn content developers and career advisors, our team is trained and equipped to create graphics that will meet your career objective.
Want to Get Your LinkedIn Banner Optimized? Send Your Details Now
Want to build your personal brand to have dream jobs reaching out to you?